So you all know I'm a huge fan of liquid eyeliner, particularly of the winged kind. Well this morning I was watching
Cook Yourself Thi
n and I was totally inspired by the gorgeous
Gizzi Erkskine
. She has a real 1960's style that is reflected in her hair and make up. Lots of heavily winged eyeliner and a huge beehive is her signature look and I absolutely love it.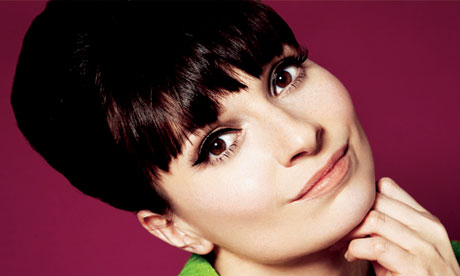 So this morning instead of applying my liquid liner in the normal fashion, I applied it much thicker than normal. Now I tend to have quite a thick liquid line anyway but today I really went for it, and I absolutely love it, in fact I think I will probably wear it like this all of the time, no joke. Tomorrow I'm going to go for it even more and make it even more flicked.
So after digging around a little bit I managed to find out over on her
blog
that she swears by Lancome's Artliner, which obviously means being the manic obsessive that I am, I'll be heading out to buy it tomorrow! I'll do a full review of the liner once I've had a play with it and report back.
Now I just need to master the beehive...